]

Integrated credit card payments

]

Payroll calculations in minutes

]

Easy check-in & check-out customers

]

Turn management with ease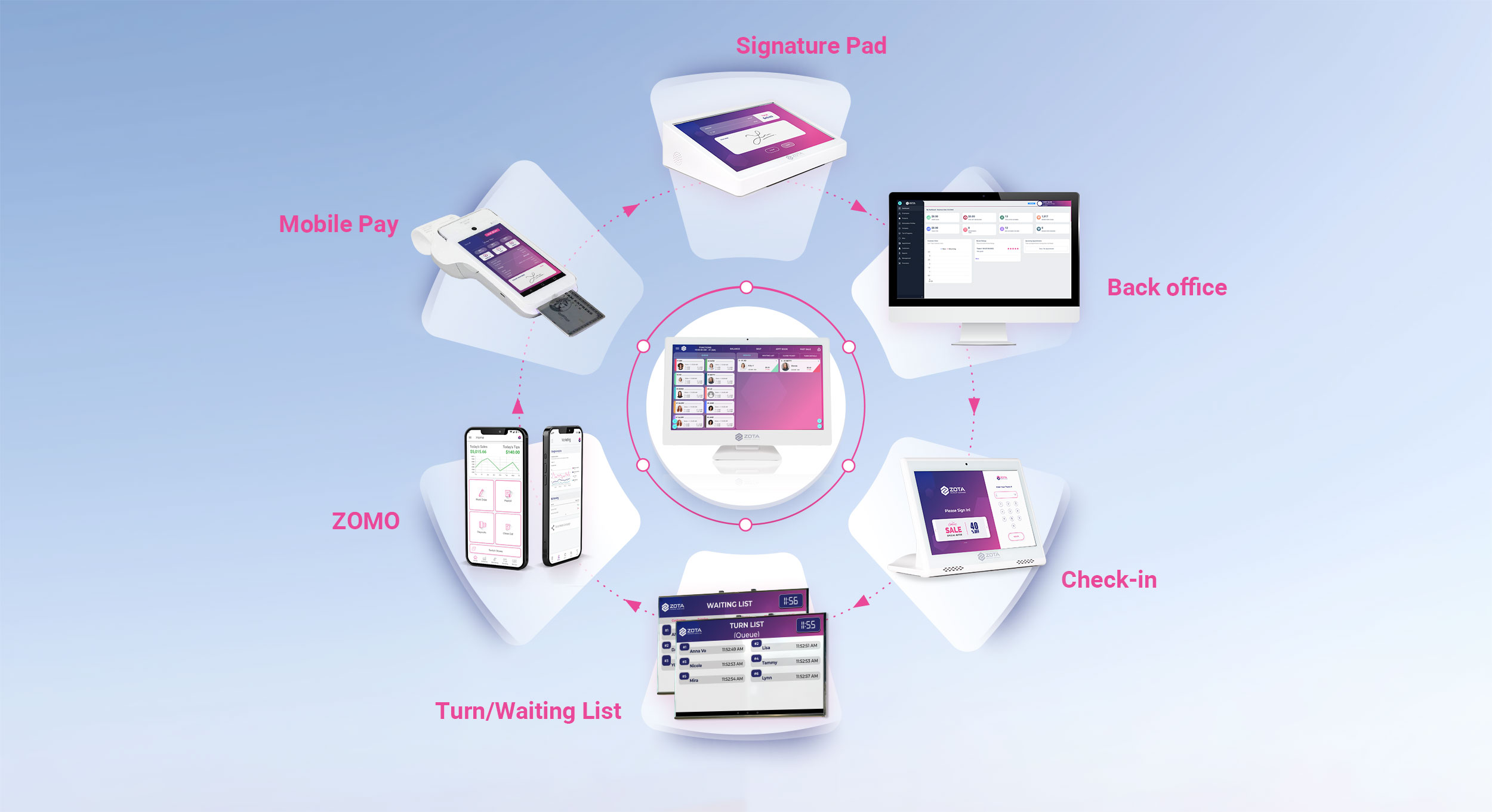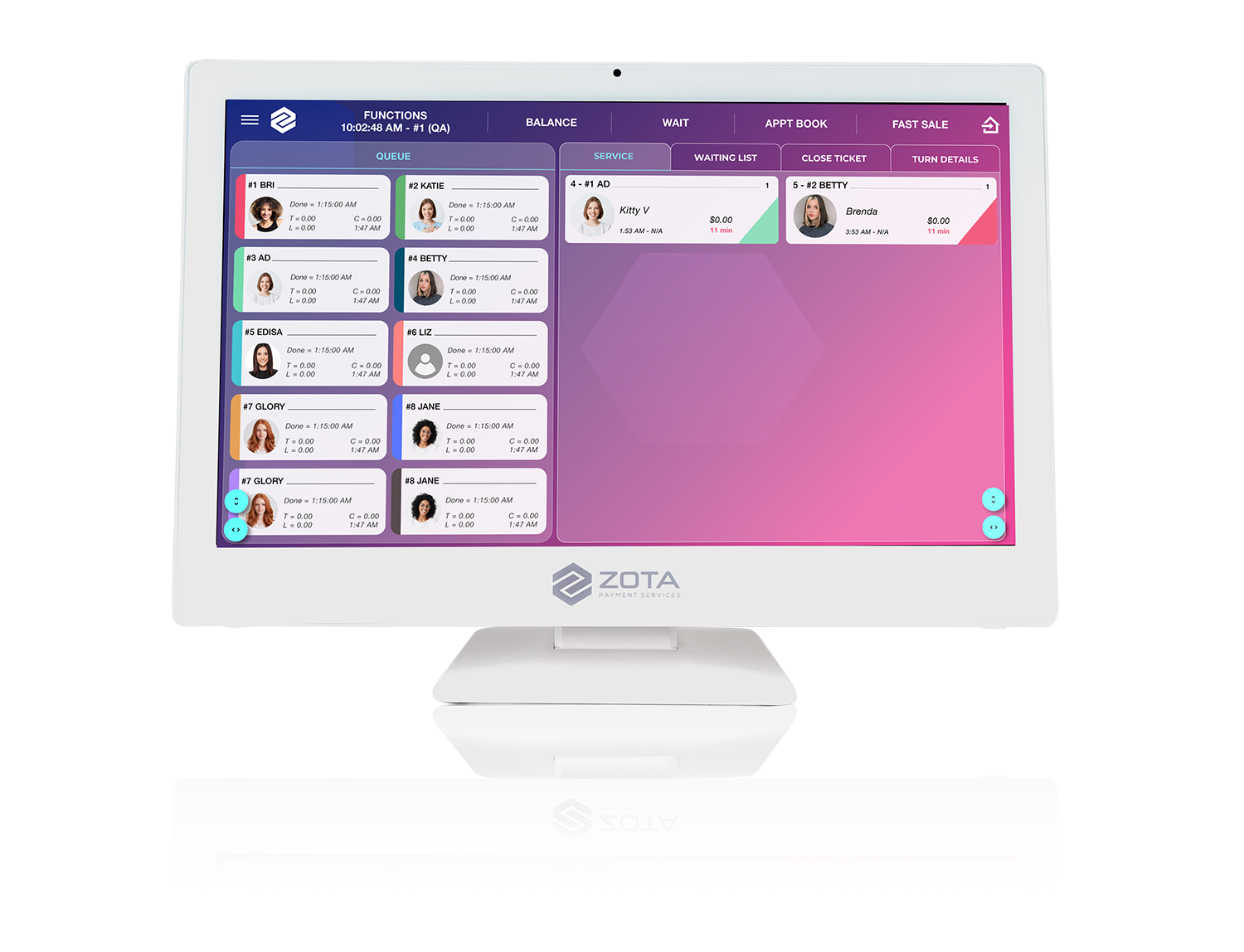 Get more done on a bigger screen. Technicians and managers can improve productivity by seeing more information on the screen, spend less time moving and closing applications, and focus more energy on solving problems as opposed to remembering the facts. Seeing more information in one place can also help them absorb more information.
Effectively manage technician's turn and avoid conflicts. We understand each nail salon is different and whether your salon operates on FIFO, Clock-in-time, or Turn credit, ZOTA can customize our software to fit your specific needs.
Payroll shouldn't be a job! With a simple click of a button, your payroll reports are printed instantly. Whether an employee is salary, hourly, piece work or commission, ZOTA POS can handle simple to complex payroll calculations. Our automated payroll system can help minimize errors, save cost, and provide accurate reporting.
ZOTA's online appointment system is working for you 24/7. Customers have the freedom to book an appointment anytime they want. Appointments made online are automatically updated on your POS in real-time, eliminating over-booking. Our integrated online booking system can capture more potential customers without tying you to a phone.